http://abc13.com/corpus-christi-man-bit ... d/3570200/
"Jennifer Sutcliffe and her husband were doing weekend yard work when she spotted a four-foot rattlesnake. She said her husband quickly took his shovel and severed the snake's head, but moments later when he bent down to dispose of the snake, the snake's head bit him."
That would so not happen to me.
I don't touch snakes, I use a shovel, a rake, or pliers.
I allow them a long time to die. I've observed in the past that a snakes severed head seems to retain some thread of consciousness that lasts for up to an hour. They'll open and close their mouth and sample the air with their tongue, and their eyes seem to focus and don't glaze over for a long time.
Their bodies seem to last for about a half hour.
Here's a photo of his hand: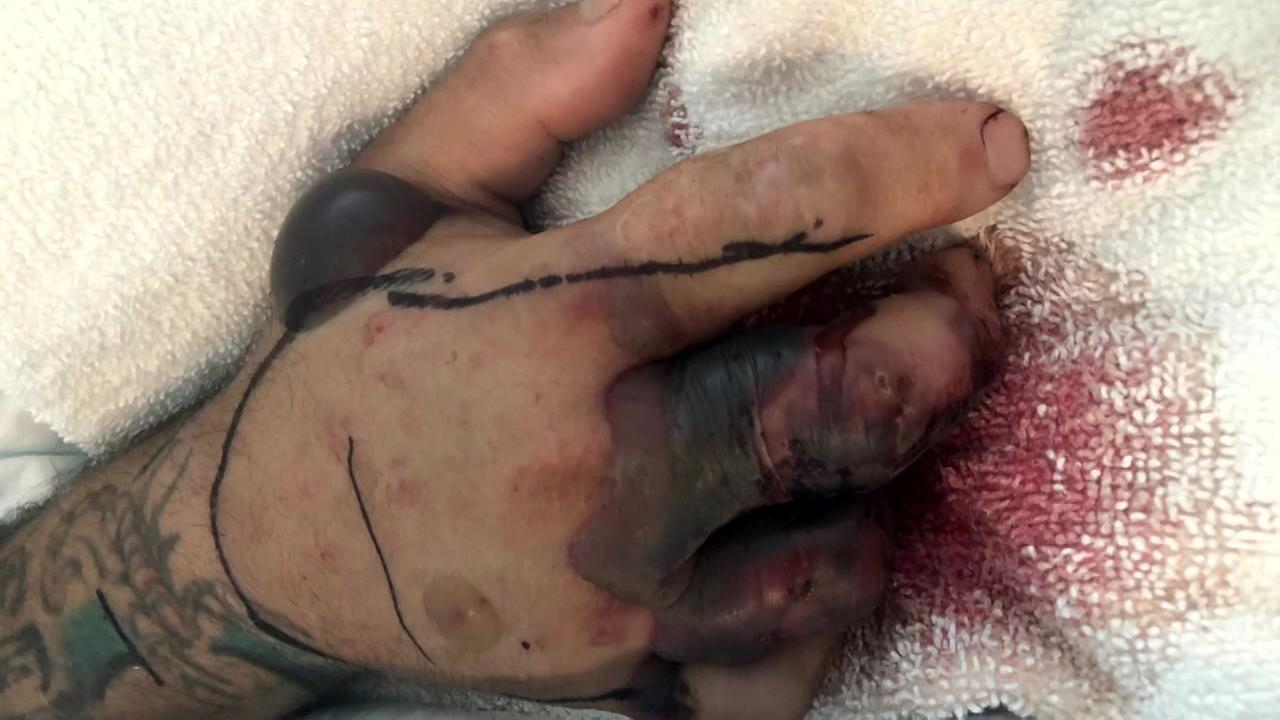 I noticed he has a scorpion tattooed on his wrist.