Fla. ? Without trying to be over generalizing, Fla is mostly conservative. If you are looking for a progressive society, may you have the best of luck.

Ehhh, it's a purple swing state.
I stick to the blue parts.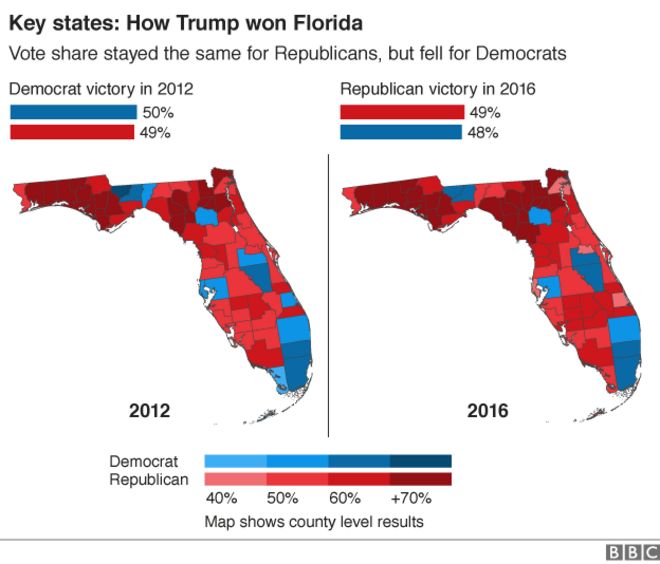 Even when I left the blue part in the SE (stayed blue in 2016), the other part I lived in was Alachua County (an island of blue in the sea of red up north - did I mention it was a university town?)
Heck, I can remember when Florida had Democratic governors, like Lawton Chiles. I used to work for one when he was in the Senate, Bob Graham.
I don't want to overgeneralize, but if a virus targeted older Cuban Americans, that 16% would drop sharply.
Nate sez:
The Miami/Ft. Lauderdale media market also includes a significant number of Jewish voters. Statewide, Florida has nearly 640,000 Jewish residents according to the North American Jewish Data Bank, more than any other state except New York and California, and there are large Jewish communities in Miami-Dade and Broward Counties
.
This population skews Democratic
, but the Republican campaigns have been courting Jewish voters.
[snip][end]
I like to think we help keep the state bluish-purple.
Oh and one more thing: I believe Bradenton County is very much in the central (though it runs diagonal) swing zone of Florida.