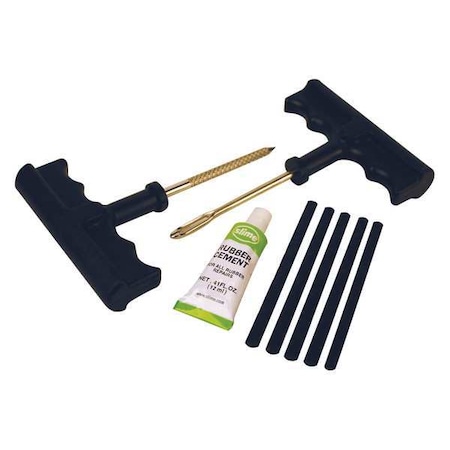 I use these, and a little air compressor. Between trips to Costco for new tires. Sometimes I don't even take the tire off of the car. Usually it takes 30 minutes because I have to find all of that stuff. 5 minuets to fix the flat and add air back to full pressure.
If you had the screw in the tire, that is a good indication that your bumper sticker had nothing to do with it. It takes the weight and energy of the car to lodge a screw in a tire.
A hoodlum will slash the sidewall or cast nails under a car. If it's malicious it will be nails, not screws. All screws indicate is that Bob the Builder was around at some time in the past.
Who in the neighborhood got a new fence? Or had home repairs?
I've had a tooth break and have had it be pulled like that, sorry to hear it is happening to you. I consider that to be a three day laying low major pain event. When it happened to me that was before this opiate hysteria. The guy tried to fob those 600mg tabs of Ibuprofen off on me.
Fortunately I have a sailors ways and means of solving medical problems like that.
That way wouldn't work for you. You might try using that legalized medicinal pot.