Don't have a specific subforum for video games ... could also go in off the beaten path. Anyway, I'll put this here.
Hilltendo!
Russians released anti-Clinton video game weeks before election
http://money.cnn.com/2018/03/08/technol ... index.html
Russians created an anti-Hillary Clinton video game called "Hilltendo" and tried to make it go viral in the weeks before the 2016 U.S. presidential election, CNN has determined through a review of internet records and computer code.
It's one of the strangest ways yet discovered that Russians tried to influence the American election. But it's indicative of just how creative Russian internet trolls were willing to be.
On the surface, it looks like a silly, Flash-based game of the sort that populated the internet for years. Yet Hilltendo appears to be more sophisticated than that. In fact, it may indicate an intent to zero in on the people who played the game, track their behavior on social media, and hit them later with micro-targeted advertisements, according to several website programmers and cybersecurity experts who viewed the code at CNN's request.
[snip]
The game's website had Facebook and Google tracking software embedded on it. This software would have made it possible for the game's creators to identify people who played the game and later target them with advertising elsewhere on the Web, including on Facebook, potentially to direct them to disinformation campaigns.
[snip][end]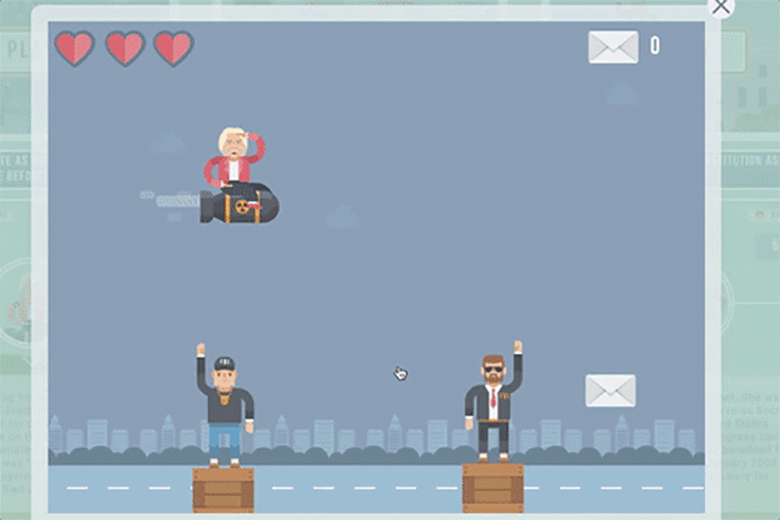 It wasn't a hard game to write. Could have taken a day. Maybe harder was embedding the code to make sure people who played the game would be tracked later on, and receive targeted stuff.