Oh lookie here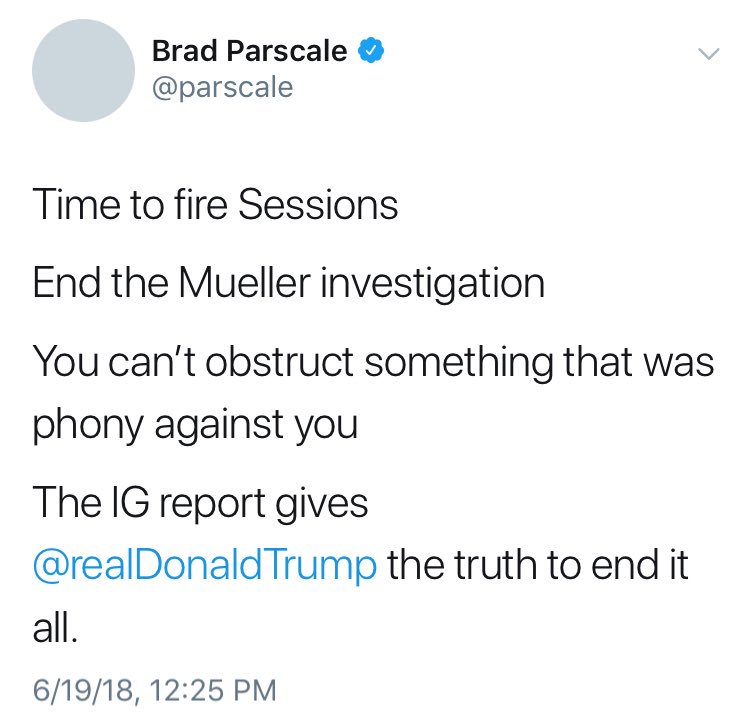 Bet they use the family separation atrocity to fire Jeffy.
Good catch. Brad Parscale is a stupid Cambridge Analytica dupe.
And something else about those dorks...
Data Propria, run by Cambridge Analytica alumni, working on Trump 2020 campaign
- Ars Technica
Quote:
Data Propria, a brand-new "data and behavioral science company" run by former staff at Cambridge Analytica, has been "quietly working" for the president's 2020 re-election campaign, according to the Associated Press.

Two reporters from the news organization overheard Matt Oczkowski, the company's president, tell someone in a public place that he and Brad Parscale, who is Donald Trump's re-election campaign manager, were "doing the president's work for 2020."

Neither Oczkowski nor Parscale immediately responded to Ars' request for comment on Twitter. Oczkowski "denied a link to the Trump campaign, but acknowledged that his new firm has agreed to do 2018 campaign work for the Republican National Committee," according to the AP.

"Oczkowski had previously told the AP the firm had no intention of seeking political clients," the news service wrote. "After being informed the AP had overheard him directly discussing campaign work, he said his young company had changed course and that whatever he'd said about the 2020 campaign would have been speculative."
F' that guy.