Trump led the crowd in a thirty second chant of "Space Force." I mean, this is getting surreal.
Trump's Space Force Push Reopens Arguments About Military in Space
https://www.space.com/40942-trump-space ... ebate.html
President Donald Trump's call this week that to create a sixth branch of the U.S. military — which he called the "Space Force" — has reopened a wider debate about whether such a move is necessary to better manage military space activities. While the idea of a separate, space-focused military branch is not new, Trump's surprise announcement caused a buzz on social media and news outlets.
"When it comes to defending America, it is not enough to merely have an American presence in space.
We must have American dominance in space
," Trump said in a speech before a meeting of the National Space Council at the White House Monday (June 18).
"I'm hereby directing the Department of Defense and Pentagon to immediately begin the process necessary to establish a Space Force as the sixth branch of the armed forces
. That's a big statement.
[snip]
"Why do we need a Space Force? What is a Space Force going to do which isn't currently being done by the Air Force?" she told Space.com.
Trump's idea to "dominate" space also raises questions, she said, because in military terms ,"dominate" generally means to completely control a limited geography for a limited period of time. "How do you dominate space?" she asked
. (*) "How do you have control of everything indefinitely?"
[snip][end]
(*)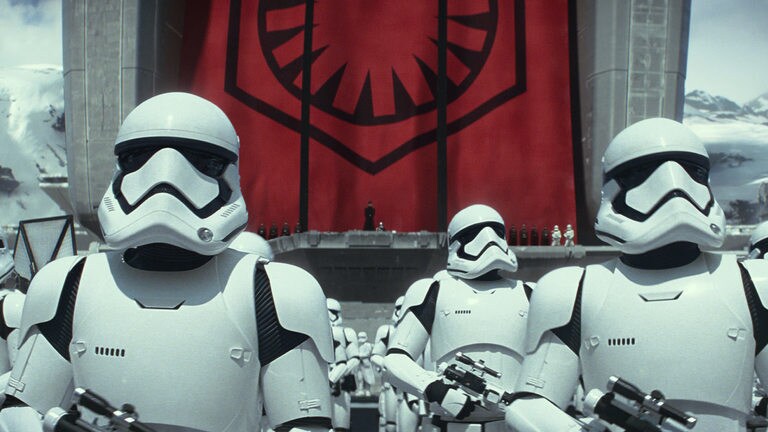 Trump said he wanted to "reopen" NASA through the space force. Well, look, NASA's not closed, even if manned space exploration and flight is at a standstill. But it's a civilian space agency. Trump is discussing creating a sixth branch of the military.
First question: why does the U.S. need to "dominate" space ... does outer space "belong" to any one particular country on this planet, and why? Who are we dominating it "for" or "against"?
Second question:
how
are we going to do this?
This is why my SW graphics are only partly kidding.