https://twitter.com/RobertMaguire_/stat ... 0211256017
Quote:
Weird. Trump owes $50 million to a Delaware corporation with almost no paper trail called Chicago Unit Acquisition, who's address is Trump Tower in NYC.
What is funny and I probably didnt need a new thread is ONE of these stories tlike this one ENDS any democrats career in one day, over and out, impeached, etc.
The NYT story on rumps fraud, ends any dems career, impeached, day one, end of story.
But the glen and joes of the world make it no big deal when it is a con.
Fuck you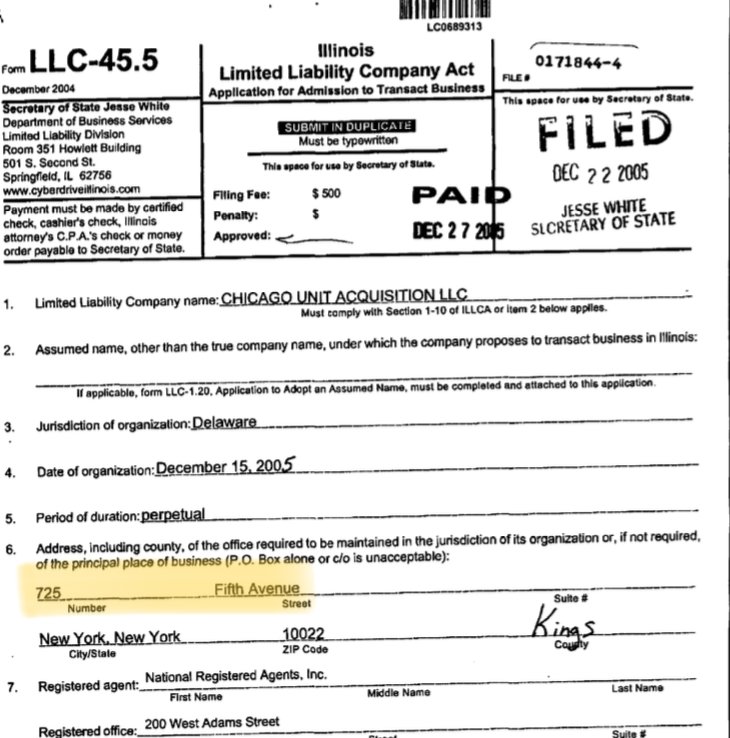 Quote:
Well, it's not a bank. Public records in Delaware (where it's registered) don't list any other loans it's made.
It has a pretty thin paper trail, but govt. docs show the company's headquarters is 725 Fifth Avenue, NYC. 4/