It doesn't. Social Security is not part of the discretionary budget.
The budget deficit is the gap between revenues and discretionary spending.
SS is financed specifically through SS payroll/withholding taxes - not other tax revenue.
P.S. what's often 50% or more of discretionary spending?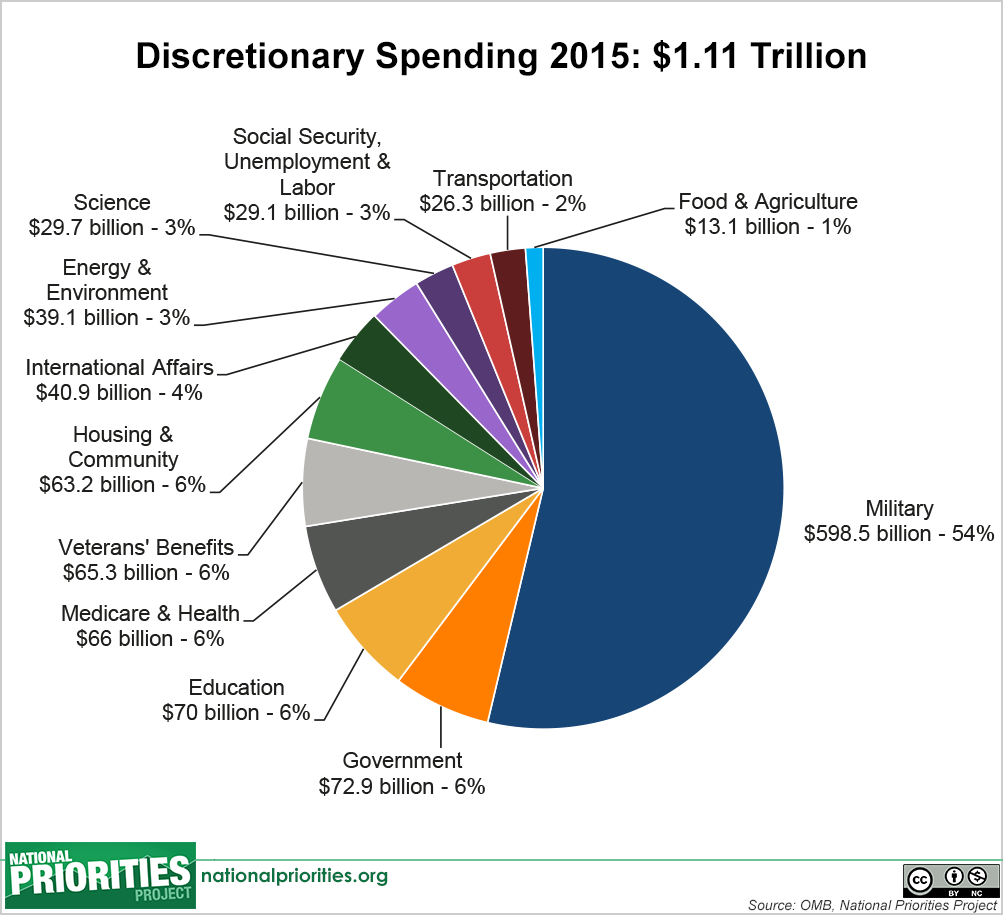 54% on this pie chart. Look, it may well pay for some good union jobs building fighter jets, but it's not all doing that (or paying veterans benefits or soldier salaries), and we still need to discuss whether it's too much.
It shouldn't be more than half of our discretionary budget.
P.S. before any fool points out SS is on that pie chart, that's the amount of discretionary funds going to fund the Social Security ADMINISTRATION and its OPERATION of its PROGRAMS.