---
Is Lev Parnas lying? Is he untrustworthy? I have no assessment at this point. I think comparing him to Avenatti is a bit superficial. Avenatti seems to have been a shameless self promoter and using Stormy Daniels for his own benefit. Yes, sleazy lawyers exist, and he was one. I agree people facing charges will say stuff people want to hear to save their ass, but they know they also need to be careful, because if they are caught lying, it can make their situation worse. See: Mike Flynn.

I can say this much; the Trump administration is clearly lying about not knowing Parnas and Fruman. Not only that, but it fits a pattern of Trump suddenly "not knowing" people when he wants to pretend he doesn't, he has done this a lot.
https://www.snopes.com/fact-check/trump ... or-fruman/

Yes, photos can be photoshopped, no this one is not, it's been forensically investigated.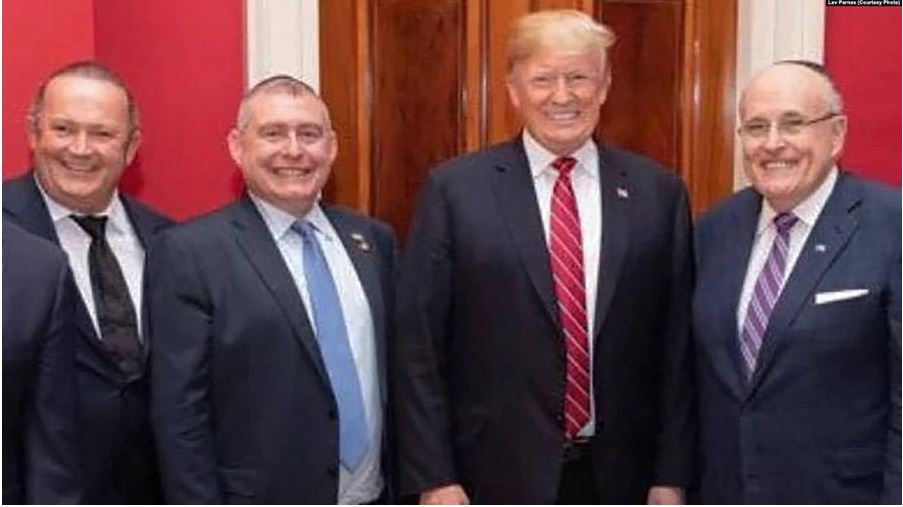 "I take photos with everybody" is a piss poor excuse for claiming he doesn't know these people.

There are such things as facts, and one is that these photos exist.

BTW, there's also basic questions of logic, and it seems illogical to me to think these guys were working so closely with his personal attorney, Rudy, yet Trump knew nothing about them. Also, BTW, as I noted elsewhere, there are email exchanges between Parnas and Trump officials, and those so far appear to be authentic.

https://thehill.com/homenews/administra ... urned-over

Parnas turned over a trove of documents and text messages to House investigators that were released Tuesday night, and he sat for an interview with MSNBC's Rachel Maddow that aired on Wednesday evening.

The materials released by House investigators offer additional details and corroborate certain allegations at the heart of Trump's impeachment, including efforts to remove U.S. Ambassador to Ukraine Marie Yovanovitch and create conditions to push for Ukrainian President Volodymyr Zelensky to announce investigations into former Vice President Joe Biden and his son Hunter Biden to benefit Trump's reelection prospects.

The documents say that Giuliani was acting with Trump's "knowledge and consent" to pursue a shadow foreign policy, with a letter signed by Giuliani asking for a meeting with Zelensky and with the approval of Trump.

[snip][end]

Unless that letter is a fabrication, it exists, and it says what it says - a matter of fact. These documents could be forgeries, nobody's shown that. Therefore, I don't see why they're not authentic. And also this thing I call "evidence".