What is more interesting than the shareblue description of it, is the original email in the setting of
The Haymaker: Common Sense Conservative Commentary for the Carolina's. Monkey Business Report: NC House GOP caucus edition
http://dailyhaymaker.com/?p=19736
There in addition to being able to actually read that email, (not have it described to you), you will get to read this:
Quote:
It's no secret that the various caucuses on Jones Street enjoy dipping into the personal campaign war chests of their members. Sometimes its for legitimate reasons. Many times its for lining their pockets and the pockets of cronies.

I have it on good authority that House GOP members are not donating to the caucus like they have in prior cycles. It apparently gets real old handing over the fruits of your fundraising labors to the various and sundry "consultants" and hangers-on who leech on to leadership (when you could be using the money to get yourself reelected, like you told the donors you would).

Today's "victim" is none other than one of those leadership "hangers-on". You have to loooooooove his technique:
Sounds like trouble brewing amoung the GOP.
You'll get to see images like this: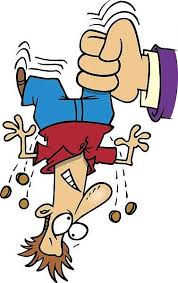 And read comments like this:
Quote:
Dallas, one must remember that you are relatively new to any involvement in the GOP as an organization. This is an old and continuing problem. Back when Harold Brubaker was Speaker, a lot of the House caucus' money was funneled through his consultant, Paul Shumaker, and a lot of that was used for Shyumaker's pricey polls, that he did himself, so it was a huge profit center for him. They then contributed the polls as an in-kind contribution to candidates.

Shumaker's poll gambit, however, got the most attention when he was consultant for Richard Petty's campaign for Secretary of State. That campaign spent a wad of money on constant Shumaker polls but not a dime on advertising on any medium.

I have a friend who has done oppo as a volunteer on past legislative races, and gotten at least as good material as the GOP consultants,, who was flabbergasted at what the consultants were charging. He know from personal experience how much actual time was involved in doing oppo in legislative races.
They don't need our push, they'll fall off of the cliff on their own.