I know if we conservative whites could only be peaceful like the people who live on Chicago's South side
An easy place start is with getting your klan cousins to quit waving Confederate flags at Trump lynchmob rallies.
After that, you can get the WNs out of the federal government, police force, and sherriff's departments. Unlike Jay Jay and Ray Ray in "Chicago's South side," whatever the heck you think that is, white and other cops walk when they murder unarmed Blacks and Latinos. And unlike Jay Jay and El Vato, they are taxpayer-paid state employees. Like these white conservative uniformed freaks of nature:
Racist Nazi symbol found on North Charleston police flashlight; origin a mystery
- Post and Courrier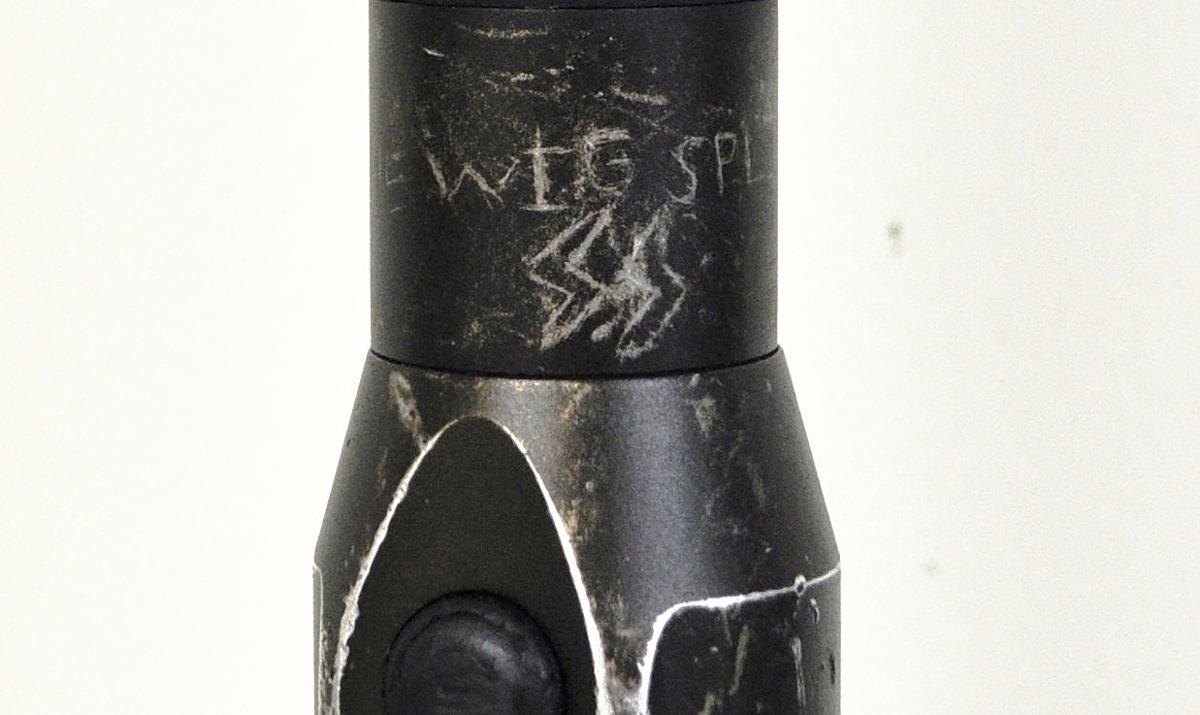 Quote:
After a white North Charleston officer was fired for hitting a handcuffed black man, a search of his car revealed a police-issued flashlight emblazoned with a racist Nazi symbol and the words "The Wig Splitter."

Officer Leroy Hair denied ownership of the flashlight and any knowledge of its origin. But he suggests in a new lawsuit that it had been used by other officers to beat minority suspects.

Hair eventually was arrested and accused of using excessive force against the man in 2016, but a judge acquitted him at a trial that bore no mention of the flashlight. He was never accused of using the flashlight, though another officer had used one to hit the unruly man earlier in the confrontation.

Hair's lawsuit alleged that North Charleston's years-long mission to fight notoriety as a crime-ridden community created a culture that pitted officers against minorities and bred heavy-handed tactics. Amid this environment, the lawsuit said, officers like Hair became scapegoats for the misdeeds of many.

His lawyer, Edward Phipps, said officials working behind the scenes tried to use the flashlight to pin the episode solely on Hair, minimizing the blow to efforts to mend ties between the police and residents after the 2015 shooting death of Walter Scott, a black man. Hair's arrest had come as a jury deliberated the fate of Michael Slager, the white officer charged in Scott's killing.
Your tax dollars at work. What are you doing to stop it and make sure you and your family do stop benefitting from it?
I love how you law and order types demand "evidence!!!!" and "prooooooffffff!!!!!" from white women who accuse conservative white males of raping them, and then turn around and shriek "lock her upppppppppp!!!!!" at Ford, DiFi, and Hillary at the drop of a hat. Is this how conservative white males treat white women??
White confederate murder-freaks.