Which mass murderer guys?
obviously the Robert Dears, Paul Hills, Eric Rudolphs, and Army of God fanatics of the world.
What "guys who mass murder abortion clinics" did you think I'm talking about, or are you just fecklessly posting without thinking, again.
Quote:
You're a goddamn sexist.
Uh-huh. Sure, I am.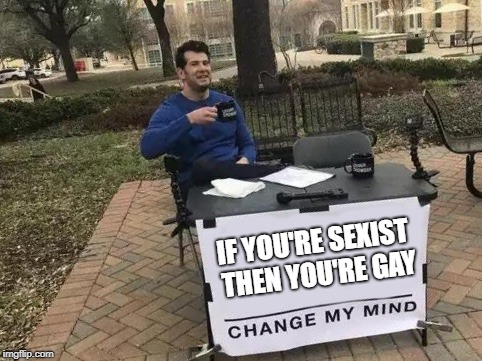 Birth of A Nation victimhood propaganda trained you guys very well. 120 years later it's still working on you.
Quote:
That would also include a whole bunch of mass murderer language spewing gals. ... You clearly have the most trouble if not all your trouble with white guys.
You see through a glass darkly.
Reread what I said about antiabortion propagandists and stop pointing and crying. Cripes.
I don't have a problem with "white guys." That's your crass social paranoia talking. I don't go along with conservatism. Punto. And violent, insecure, misogynist men like you are the ones that develop
severe
problems with me because of it. Never fails. Never.
Quote:
I often defended you to glen...but more and more it's looking like he was right when he called you a racist.
Yeah, you keep saying that.
Whyyyy yes! You so valiantly helped me wade through the throngs of glen's rageful wrath and into the abortion clinic!
I've often defended you, too. You're not owed anything.
Lol but let's try a thought exercise. You conservative chumps around here who think even negative female attention is better than no female attention are lucky I even give you the time of day. So tell me why in the world I should care about yours and glen's freaked-out conservative male perceptions.
Quote:
And a sexist.
uh-huh.